NANCY LOMBARDO
Nancy Lombardo has performed her unique comedy from coast to coast. She was a leading member of the award winning comedy troupe The First Amendment, performing with the likes of Robin Williams and Bruce Willis. Nancy was a comedy consultant to John Leguizamo's Off-Broadway hit Mambo Mouth and wrote additional comedy material for his HBO Special, The Talent Pool,as well as a staff writer/performer for Leguizamo's H.I.P- FOX show, "House of Buggin." TV credits include The Colin Quinn Show NBC, Saturday Night Live "All my Children" PBS, network and cable television Comedy Tonight, Nickelodeon and the Comedy Channel. She can be seen weekly on The Nancy Lombardo Show channel 56/83 NYC and live worldwide on WWW.MNN.ORG channel 56. She has written for Penthouse and Cracked magazine and created Ms. Quotable, a comic strip for Lady's Circle Magazine. also a winner of the Toyota Comedy Festivals "Laughter in Motion" and a Cable Arts Insight Comedy Award." Spot-lighted more than once in *Backstage, as both comedian/writer, she currently indulges her taste for the irreverent in her Stand Up Comedy and show, "Jazz Housewife." Nancy is creator of MOMEDY™, part of the International Mamapalooza Festival. She recently roasted Vincent Pastore of Soprano fame and is a new member of The Friars. WWW.COMEDYCONCEPTS.COM
Listen to
Comedy Concepts
NANCY LOMBARDO--
COMEDIAN AT LARGE...MEDIUM ...OR SMALL!
BOOK "MOMEDY"
Need good clean or PG rated comedians for your event, or even a Master of Ceremonies? Momedy comedy covers numerous topics from current events, relationships, motherhood, marriage and life observations. Through the use of monologues, jokes and songs, Nancy will try to tailor her humor to your event. CONTACT: MOMEDYCOMEDY@GMAIL.COM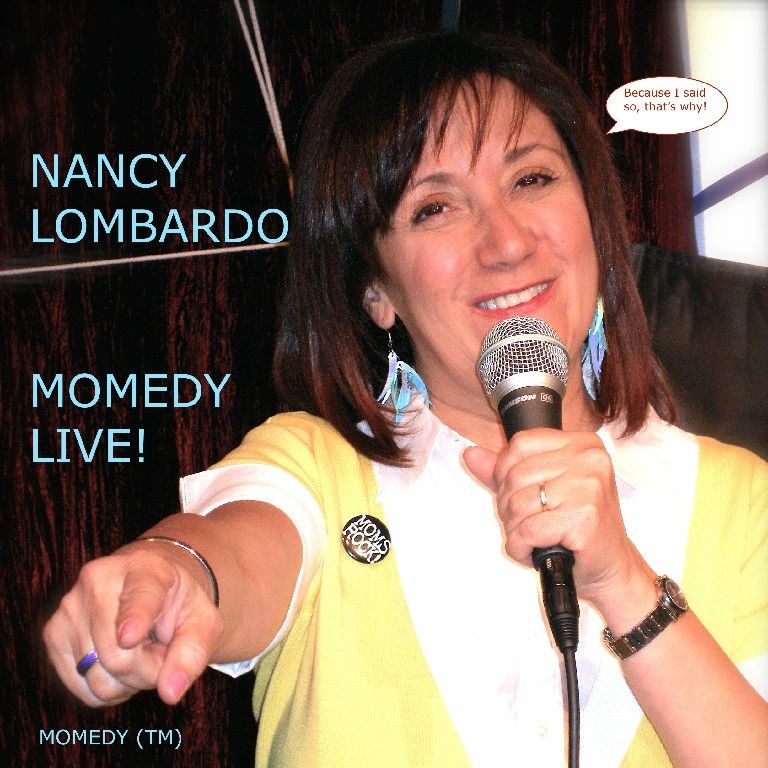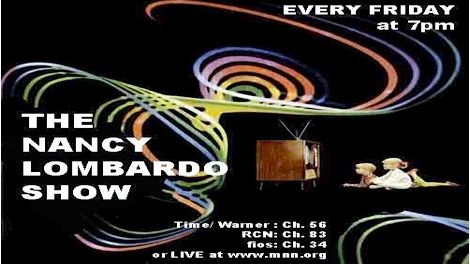 MOMEDY (tm) STARRING NANCY LOMBARDO

In stand up comedy, dialogue and song, critically acclaimed writer, actor, stand-up Nancy Lombardo in a hilarious send up to insanity, Moms and those that love them.
Media: momedycomedy@gmail.com
Since 2005 Momedy is a part annually a part of the international Mamapalooza Festival. Mamapalooza Festivals foster a supportive community that inspires, educates, and offers opportunities for mothers, who perform, fine artists, craftswomen, educators, community leaders, business owners and their families. For festival info visit
www.mamapalooza
.com
CD's Color me Crazy, Mary Christmas and Momedy available at http://www.cdbaby.com/Artist/NancyLombardo



WHAT CRITICS ARE SAYING ABOUT NANCY LOMBARDO!
"101st Congress of Unnatural Acts…Nancy Lombardo, a gifted impressionist whose riffs of Sally Struthers, Gracie Allen, Kate Hepburn and others click into each other to form an extremely funny necklace of vibrato-voiced characters." … John Michael Koroly, Fringe Propaganda



"Spunky, appealing and almost always amusing… Lombardo really crackles… In her quieter moments she can be dry, sly and just as effective." … Bill Ervilino, New York Post



"The Jazz Housewife (comedian Nancy Lombardo) was one of my favorite performers, with her incongruous up-ending of the quotidian."… Jon Wettingfeld, The Music Paper



"Nancy Lombardo raises our laughter quotient (and perhaps a few eyebrows) She steps far over the boundaries of what some might consider good taste, but the world she enters is one of pure comedy". Martin Schaeffer, New York Native



"The seemingly boundless energy, wit and perpetually percolating brain matter that is Nancy Lombardo." Diane Stefani, New York Post



Lombardo is the longest standing member of The First Amendment…most brilliant improvisation, worthy of "Saturday Night Live" at its riskiest." … Stephen Holden, New York Times



Nun Lust…"Nancy Lombardo and Ed Karvoski Jr. Give new meaning to the phrase fallen Catholic with their musical comedy review…More fun than CCD and not one collection basket." Time Out New York



"Lombardo has so much energy and zest it's impossible not to like her." …Bob Harrington, New York Post

"Nancy Lombardo is an exceptionally talented actress, comedian and charmer. (Her) quick comebacks and creative repartee explore new comedy frontiers." … Entertainment, N.Y.



"These hearty souls put on one hell of a show…..that not only put me more at ease but actually had me laughing and feeling pretty good by the end. I'd like to make a special mention of one particular comedian, Nancy Lombardo, who was engaging both on and off the stage." ……Nycultureblog.com




"

Funny, attractive, free spirited, Nancy Lombardo is wonderfully innocent." Ned Babcock, Woodstock Times


"Comedy genius Nancy Lombardo… Show News Magazine

"The First Amendment introduced me to the formidable talents of


Nancy Lombardo, One of the most agile performers I've seen… Able to ape any dialect … Nancy Lombardo is amusing." East Village eye




"

Be on the positive lookout for Nancy Lombardo" … New York Post



"Cracked me up and no better mom to sing it than the one singing! Nancy Lombardo is a master at this - creating incredibly funny songs that moms can relate to. I saw her at Momedy in NYC." TravelingMom.com